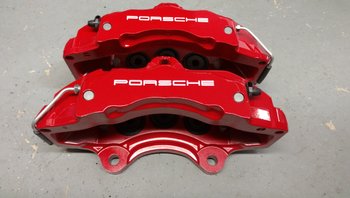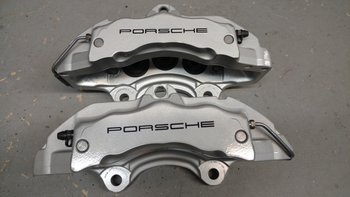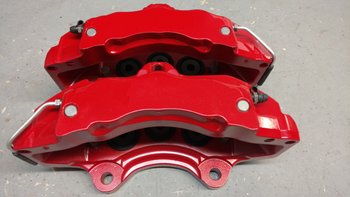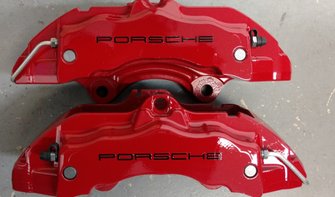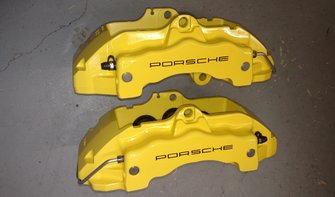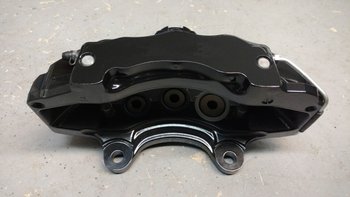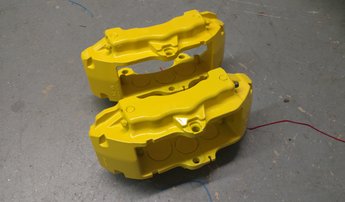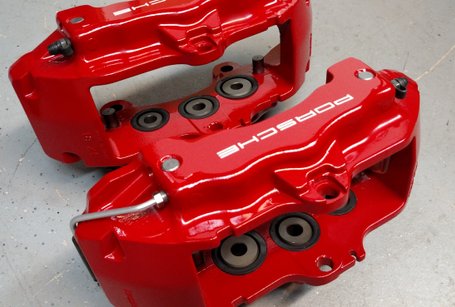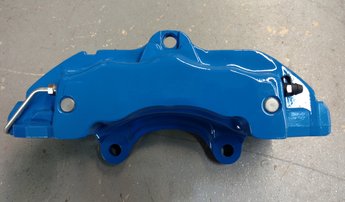 Blue with or without logo
Brembo 17Z Calipers by RotorLab
The Brembo 17Z caliper is an excellent upgrade to a number of Audi and VW platforms, especially the B5 S4 and A4Q, the B6 or B7 A4Q, or the VW Mk5 or Mk6 Golf or Jetta in all their variations, as these calipers are built to accomodate a 330mm rotor, which is noticeably larger than the stock rotors that came on any of those cars. When combined with the 330mm rotor, the 17Z calipers will account for substantially more braking power, and look fantastic on your car all the while...and at a price substantially lower price than retail shops.
Thanks to this caliper having originally come from several pre-existing VW, Audi and Porsche platforms, the mounting tab bolt-hole location helps make this a near-bolt-on job on a number of different VW and Audi applications. Email us for details on what has to be done to make those work on your Vdub or Audi.
All our calipers are completely inspected and refurbished, pressure tested, media-blasted and thoroughly cleaned. They then get 3 coats: 2 coats of high-temp epoxy color, and one coat of clear. The logos are then applied. (We no longer clearcoat over our logos, for several reasons....call us and we will explain. What you end up with is a caliper that is ready to install, 'no muss-no fuss', no worries....and will look great and perform well for a long time.
.
Available in your choice of 5 brilliant motorsport-inspired caliper colors, and either Porsche or Brembo logos available in 4 different colors, you can customize the calipers to meet your own individual style. See the pictures below for some examples of calipers we have done.
Deep Bantam Red with white Porsche logo
Current Price: $475.00/pair, plus shipping
Several different logos available in numerous colors
Deep Bantam Red with or without logo
Deep Bantam Red with black Porsche logo
Gloss Black with or without logo
Carbon Metallic Silver with black Porsche logo
Imola Yellow with black Porsche logo
Imola Yellow with or without logo
Available caliper colors:
--Deep Bantam Red
--Carbon Metallic Silver
--Imola yellow
--Gloss Black
--Medium Dark Blue